Directions:
Preheat grill over medium-high direct heat. Oil grill grates. Finely chop the cilantro and scallion. Mix in oil and ginger. Season with salt/pepper. Cut two 3-inch long slits through the skin lengthwise on the bottom of the salmon fillets — about halfway into the salmon. Evenly stuff the slits with the herb mixture. Season fish with salt and pepper
Stir together lime juice and soy and honey until smooth. Place salmon, skin side up, on the grill and cook until well-marked (3-4 minutes). Turn the salmon and continue to cook. Brush the tops with the sauce, until fish is cooked through. Transfer to a serving plate. Sprinkle the tops with the sesame seeds. Serve with edamame and lime wedges. 345 calories per serving
Source: Food Network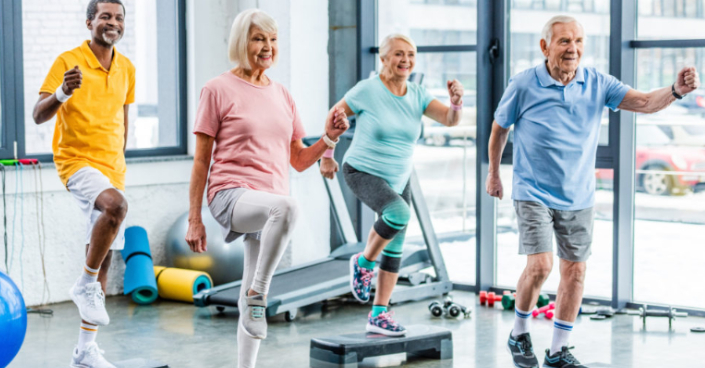 Keeping your balance
It's estimated that every year more than one out of four of seniors will take a fall. Falls are the leading cause of injuries and death from injuries among older Americans.
The cause of many injuries? poor balance.
A way to improve balance: exercises.
A popular exercise is "Standing on one foot." 3 You stand on one foot, gripping a sturdy chair for balance. Then, you hold for 10 seconds, repeat 10 times, do the same with your other leg, and repeat 15 times with both legs.
2. Centers for Disease Control and prevention, 'Take a Stand on Falls,' CDC.gov (accessed July 21, 2019)
3. Go4Life (National Institute on Aging), 'Stand on One Foot exercise,' NIA.NIH.GOV (accessed July 22, 2019)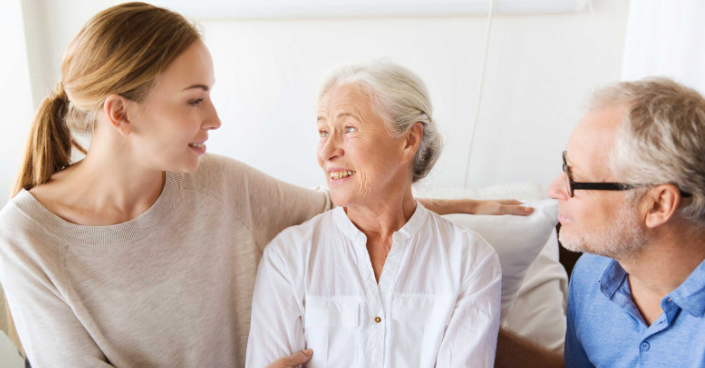 Assisting Supportive Family Members – Respite Care
Being both older and in poor health makes for a difficult combination.
But across the country, many family members and others regularly help the people they love get by acting as caregivers. (It's estimated that more than 40 million unpaid caregivers assist patients in the country 4).
One result can be emotional fatigue and frustration for the caregiver.
What the caregiver may need is a break. That's where Respite Care comes in. It involves providing a short-term substitute for the primary caregiver - at home, or in an institution.
Original Medicare will cover respite care in certain circumstances, so will some other plans. Respite Care is a way to make sure the patient gets continues to get good care, and the caregiver enjoys some much needed time away.
If you have questions about Respite Care, let's talk.
4. Danielle Kunkle Roberts, Medicare's Coverage of Respite Care in 2019, SeniorCareCorner.com (accessed July 22, 2019)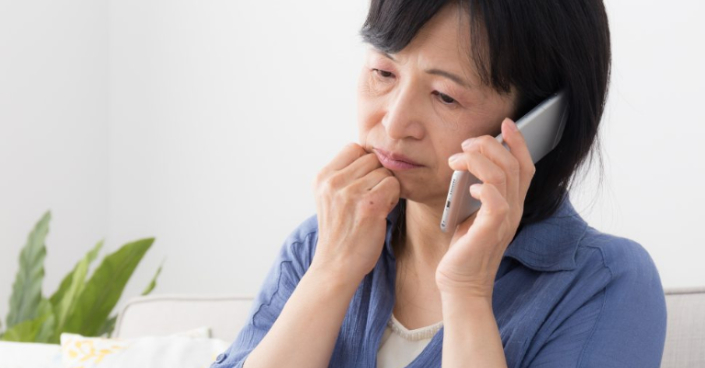 Avoid 'One-Ring Fraud'
Authorities are warning seniors against "one ring fraud" 5 It involves ringing your phone once or twice, maybe in the middle of the night.
The criminals want you to call back.
If you do, you pay long-distance fees which usually go into the pocket of the scammer.
If you get a call like this, The Federal Communications Commission warns: don't call back.
Puzzle